08/22/19
2019 Countdown to Kickoff - Klein Collins Season Preview
Klein - Just a little over a week left until another long off-season comes to an end and the Klein Collins Tigers are poised to make another run at a state title. With 8 days left until the Friday Night Lights are flipped back on, we're previewing our 8th ranked team in the area, the Klein Collins Tigers. Fresh off a 10-2 year that saw Collins get to the area round, the Tigers will have to reload at some key positions. There are questions as to who will start at quarterback, and running back Braelon Bridges will have some sizeable shoes to fill with the recently departed Isaiah Spiller now getting reps in Aggieland. Bridges should do a nice job stepping into Spiller's old role, and coach Adrian Mitchell feels his defense will be a strength. Development at the quarterback position will go a long way to determining how far Collins goes in this fall.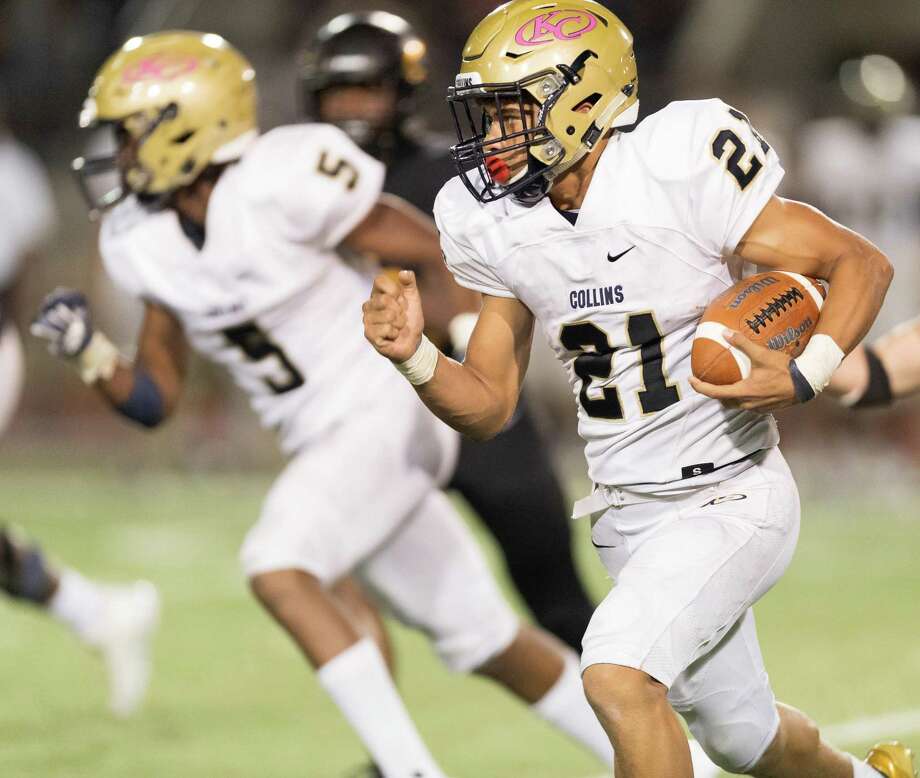 "Braelon Bridges has been just sitting in the background waiting and now his time is here," Mitchell said. "I think he's going to take the bull by the horns and have a really good senior year. We have some other guys, receivers, who were thrust into the line of fire with some injuries last year. With that quarterback position, I think we're going to settle in and be good to go there." Collins plays in District 15-6A, one of the toughest in the state. With The Woodlands, Klein, College Park and Klein Oak all figuring to be in the playoff hunt, Collins will have to stay sharp all season. Mitchell isn't worried about the tough schedule and looks forward to playing quality opponents. "It's quality opponents every week," Mitchell said. "You can't go in and overlook anyone. Everybody is going to bring their A game every week against every opponent, not just us. It's a challenge, but it's a challenge our kids are up for."
With six returning starters on a strong defense and Bridges slotting in at running back, Collins should be reloaded for another playoff run. The Tigers fell in double overtime to Vandegrift a season ago and will look to build on that second round loss this season. Our playoff projections have The Woodlands winning the district with Collins close behind. Klein Oak and Klein should round out the other two spots with the remaining 5 on the outside looking in.
District 15-6A Projected Order of Finish

1) The Woodlands (4,435)

2) Klein Collins (3,643)

3) Klein Oak (3,955)

4) Klein (3,700)

5) College Park (3,121)

6) Oak Ridge (3,225)

7) Klein Cain (2,806)

8) Conroe (3,996)

9) Klein Forest (3,750)