08/23/20
Chevy Spotlight: Huffman-Hargrave one of a handful of teams set to kick off the season
For the first time ever, the eyes of an entire state and, quite possibly the nation, will be on hundreds of small Texas towns that dot the map. In Harris County, Huffman-Hargrave is one of the few teams that has a season-opening game to look forward to this Saturday (weather permitting). Originally scheduled to open with Liberty, that game has now been cancelled due to the impending arrival of Hurricane Laura. They have now found a new game at Stafford this Saturday that is set to kickoff at 6 PM.
The off-season for football in Texas is notoriously long. For those teams that don't make the playoffs it's almost 300 days in between games. When Covid-19 shut schools down back in March, it also shut down Spring Football, 7-on-7, and a host of other activities that help pass the time. Game week has finally arrived and with it comes the end of the longest off-season ever. For Huffman-Hargrave Head Coach Mike McEachern, getting the kids back on the practice field was very much welcome but also a major challenge.
"It was different. This is my 29th season and it's by far the most different situation that we've been put in. We're very fortunate and excited to be back together with the kids but it's a different way of football right now. It's a slower pace and we're just getting used to all of the safety protocols."
The excitement around the town is palpable as the Falcons are coming off a record-setting season in 2019. They finished the regular season undefeated for the first time in school history and won a school record 11 games. The road looks a little tougher this year as the Falcons return just 6 starters from that historic team.
"We're excited about this team. We have some seniors that didn't play much last year, not from a lack of talent but because they had some seniors in front of them who were doing their job." McEachern said.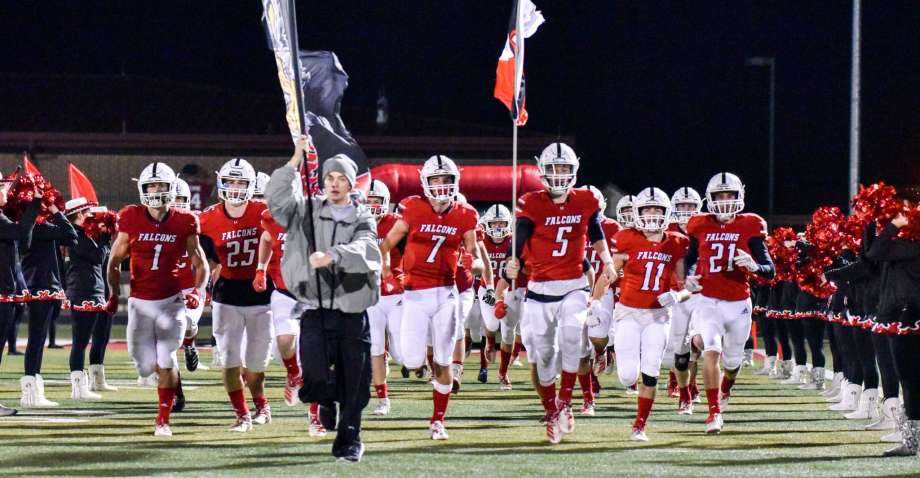 Every year teams take on new personas and this one will be no exception. To a man, each player has a new appreciation for the opportunity to play the game they love. Each has seen first-hand how it can be taken away in a moment's notice. Earlier this season, they saw their classmates lose the majority of the baseball/softball season and all of track. Senior linebacker Caleb Pierson told the Houston Chronicle, "Mentally, it's just been stressful. For the most part it's been in my head, and I just try to ignore it the best I can. We're finally out here, and everyday we had wondered if we were going to ever be out here again."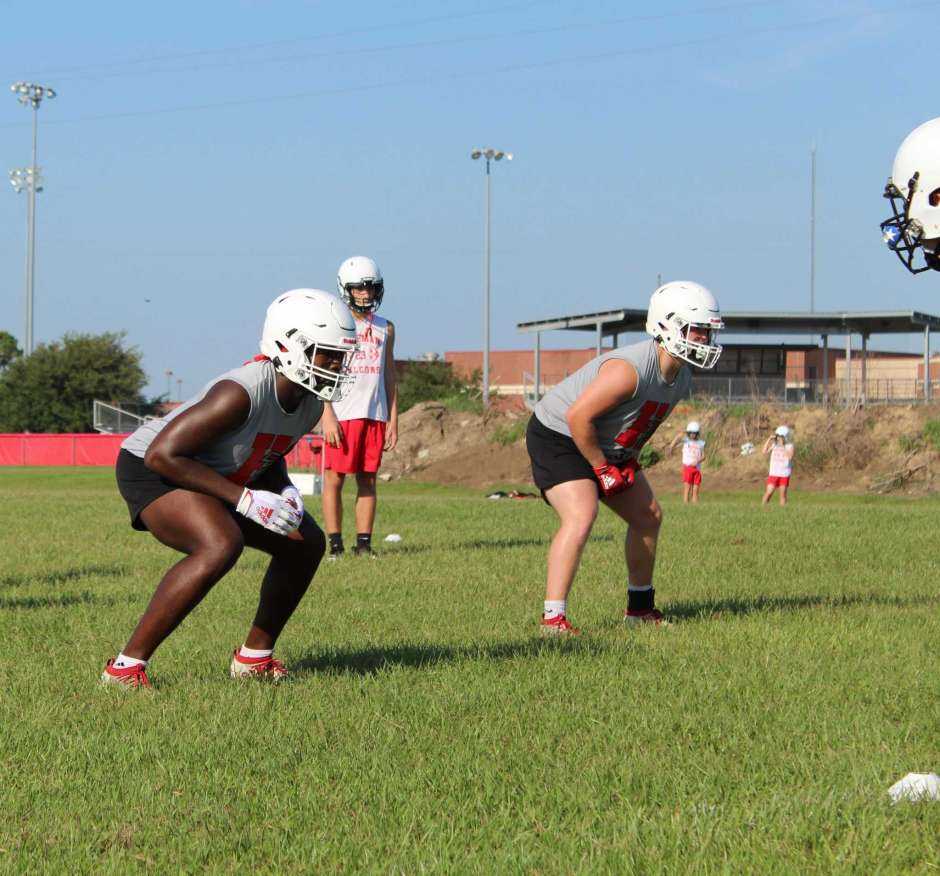 For Head Coach Mike McEachern and his staff, 2020 has been his most challenging season yet - even though it has yet to kick off. "We have to do our part to make sure we have a season. We can't take any reps or practices for granted because it truly can be taken from you at any time. The kids have bought into our pleas to do whatever necessary to make sure we keep playing because they've seen how fast it can be taken away.
Huffman-Hargrave will kick off the season this Saturday night at 6 PM against Stafford. As they do, finally, these kids will be able to forget the troubles that have plagued us all in 2020.